Solutions
Web Presentations
Imagine being able to demonstrate every aspect of your company's product or service to a global audience without incurring broadcast, printing and distribution expenses.
Simply post a full-screen dynamic web presentation with professional voice-over and sound effects on your website so any prospective customers can access it from anywhere in the world, anytime, in the language they prefer. Additionally, your interactive web presentation can incorporate the "Buy Online" option, boosting your online and offline sales.
Imagine your product manual or troubleshooting guide as a fully interactive web presentation. Your customers no longer have the aggravation of searching for misplaced print manuals or wasting time on hold waiting for a customer service representative.
Now your customers can simply look up the web presentation URL located next to the serial number of your product and access the information they need immediately, day or night.
Not only have you increased your customer satisfaction, but have also reduced your customer service expense at the same time.
KMGi is the uncontested leader in production of web-based presentations and online manuals.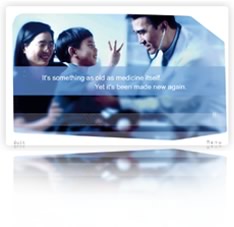 Aventis
Web Presentation of the MyDocOnline Application. This presentation won the "Best of Category" Award at the International Web Page Awards.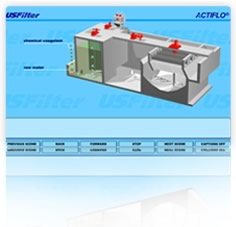 US Filter | Vivendi Group
Web Presentation of water-treatment system.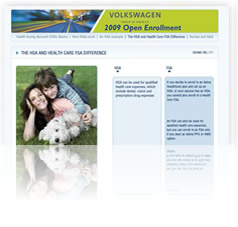 Volkswagen
Web Presentation.